Energy-efficient double glazing keeps your home warm
Say goodbye to costly heat loss with Channel Glazing...
Most homes lose nearly a quarter of their heat through old, ill-fitting or poorly installed windows. Here at Channel Glazing we're sure you'll save money with Channel Glazing double glazing. With fuel prices rising, home energy bills won't stop climbing either. It makes financial and environmental sense to fight back, save money and be as eco-friendly as possible by fitting energy efficient replacement windows. New windows are still one of the best home improvements to add value to your home, and to save on your heating bills too – Channel Glazing help...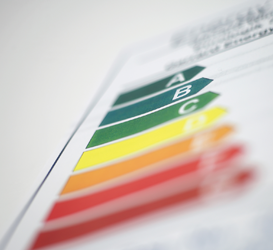 Energy efficient uPVC Windows made simple
In 2006 the British Fenestration Ratings Council (BFRC) introduced its Window Energy Ratings (WER) initiative for replacement windows.
Because we worry about the technical stuff like U values and energy performance certificates, it's simple for you to enjoy the benefits of the latest energy-rated window systems with BFRC ratings from a highly-commendable 'C' to the highest 'A' rating.
As you'd expect from Channel Glazing, energy efficient glazing comes in a wide variety of styles to suit any property.
From simple casements to sophisticated tilt-and-turn uPVC windows and sliding sashes, there's a WER-rated window for your home.
How do I save money with Channel Glazing replacement windows?
When you choose Channel Glazing, you can be sure your new windows have been designed and manufactured with looks, security and energy efficiency in mind. You'll be saving money on your energy bill from day one with these advantages:
Design for durability - and no more time-consuming annual window frame painting.

Improve ventilation in your home - properly fitting windows prevent heat loss from chilly draughts.




Save money because of the advanced thermal properties of our modern double glazing.





Technology that reduces heat loss
Our sealed unit replacement windows from Channel Glazing are normally made of two panes of glass separated around the edge by a spacer bar and sealant. The sealed unit is then filled with air or a gas such as Argon.
By varying the properties of the glass, spacer bar and gas, we can alter the rate at which heat passes through the unit. We can also coat the glass to enhance its energy efficiency and other properties.
For normal windows, keeping heat in is the usual aim. Some units simply stop heat passing in either direction, while others stop heat loss, while allowing the sun's heat in (solar gain).
We'll help you choose the best option for you.
Specialist advice about energy efficient PVCu windows
Due to ever-increasing demands, mainly for better energy efficiency, glass technology is advancing faster than ever. Going into detail here is pointless because the information will probably be out of date by the time it's read. When you want up-to-date technical information about energy saving, trust Channel Glazing, your local Channel Glazing installer.